Do we need to think more laterally? Almost every company we deal with is grappling with globalisation and the Internet (retail outlets, TV & radio, universities, entertainment venues, shopping malls, local councils, NGOs):
How so we relate better to consumers?
How do we move an intransigent workforce or middle management to be more consumer oriented?
How do we manage denial?
In which direction to be grow?
How do we monetise an online offering that others offer for nothing?
Well there is one document – Newspaper Next 2.0 – that is a very handy template. It was largely based on the work by Harvard Business School professor, Clayton Christensen and written for US newspapers but the disruptive innovation challenges it addresses are almost universal.
The main challenge for companies facing disruptive innovation is 'Is our new direction the right one?'
Take newspapers as an example: Is the newspaper challenge to transform from pushing out news in hardcopy to pushing it out online, and work out how to generate an online income?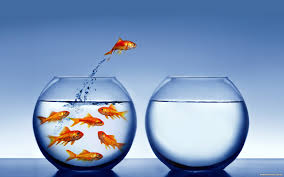 Maybe not. Maybe it's a broader mission. According to Newspaper Next 2.0:
Consumers want newspapers to

"Help me know or do whatever it takes to live here."

Businesses who advertise want newspapers to

"Help me connect with anyone who lives here."
The implication for other sectors is: step back and 'Open your minds to much broader possibilities'. Lateral thinking and being open to the possibility of a much broader vision can include:
A major re-think in our product offering
Management grappling with the constant challenge the advantage of first mover status and of 'staying one step ahead'
An acceptance of 'trial and error'
New flexible employment structures moving from full-time to part time
The use of specialists to help with new and alien tasks outside traditional roles
The constant task of ensuring training and participation
Following the money
For more read:
Why some newspapers, television stations and universities will fail
Still watching TV news? Many are not: the decline of TV and the disruptive drift to mobile devices.